DARTFORD PRIMARY SCHOOLS BOYS FOOTBALL LEAGUE 2015/16
There are 20 teams entered in this year's boys football league split into two groups - Blue and Red. Joydens Wood are in the Red Group. The results are given to Tom at Oakfield, who updates the league tables and you can follow how we are getting on by clicking on the link below. The first and second place teams in each group will go on to play in the District Super Cup in May 2016.
For the Dartford Primary Football League Red Group fixtures please click here

Results and league tables can be viewed by clicking here
We have now finished all our group games and a total of 19 boys in Years 5 and 6 have played in the matches since October. Joydens Wood have had their best ever season as we have only lost one game! We are currently waiting for the final scores to be entered to see if we have finished first or second. We will then go on to play either the first or second place in the Blue group in the semi finals.
Well done to Evan, Daniel, Harry B, Harry S, Johnnie, James, Jack, Loui, Sammie, Connor, Billy, David, Aman, Oliver, Harvey, Alex, Noah, Toby, Matthew and our coach Marc Booker!
Round 1 - Joydens Wood vs. Our Lady's (Dartford) - 15th October 2015
Score: 11 - 0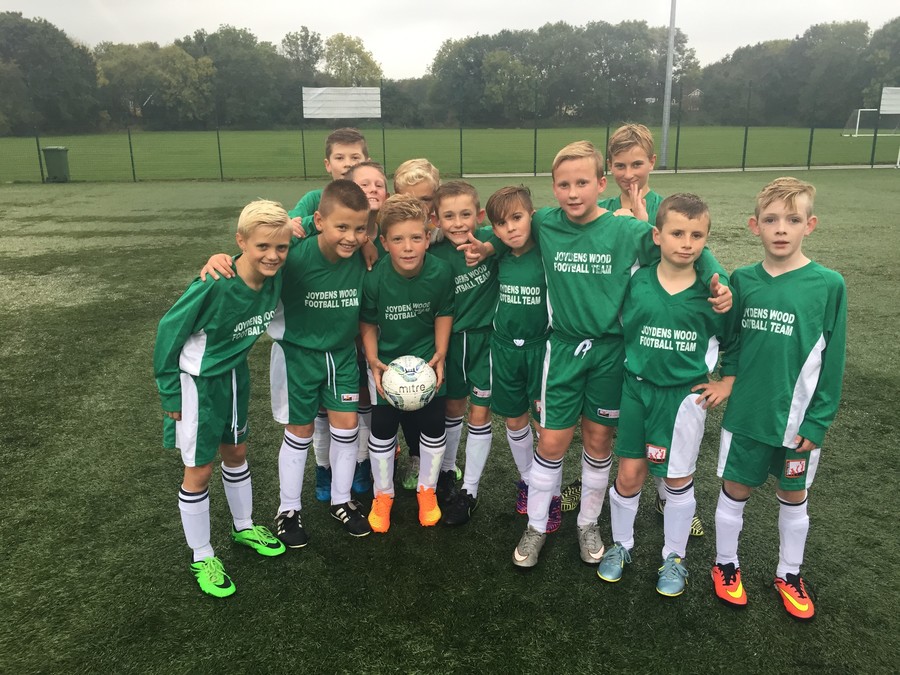 Round 2 - Joydens Wood vs. Westgate - Friday 13th November
Score: 2 - 0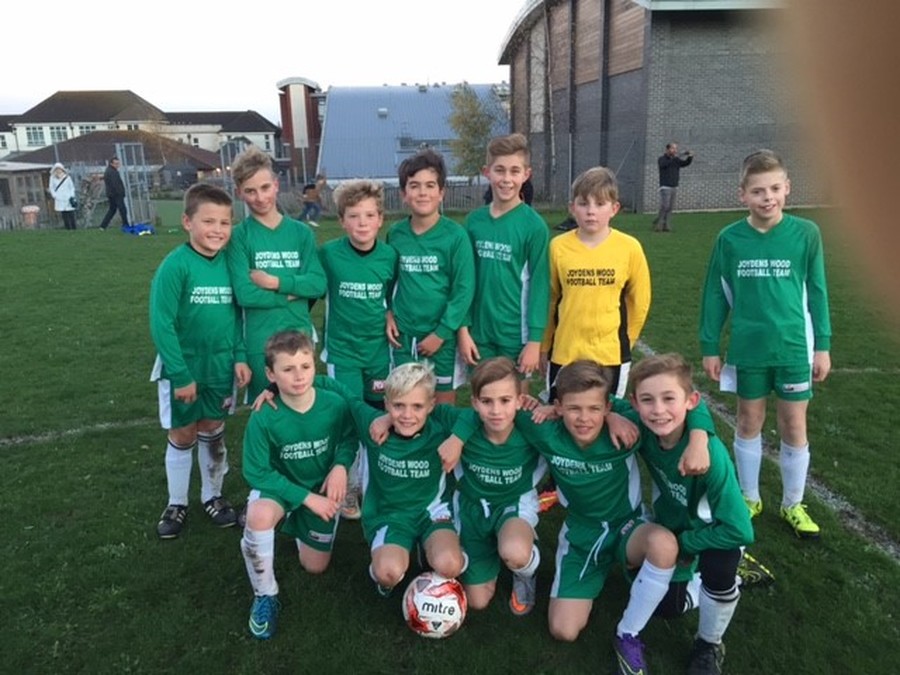 Round 3 - Joydens Wood vs. The Brent - Thursday 10th December
Score: 4 - 3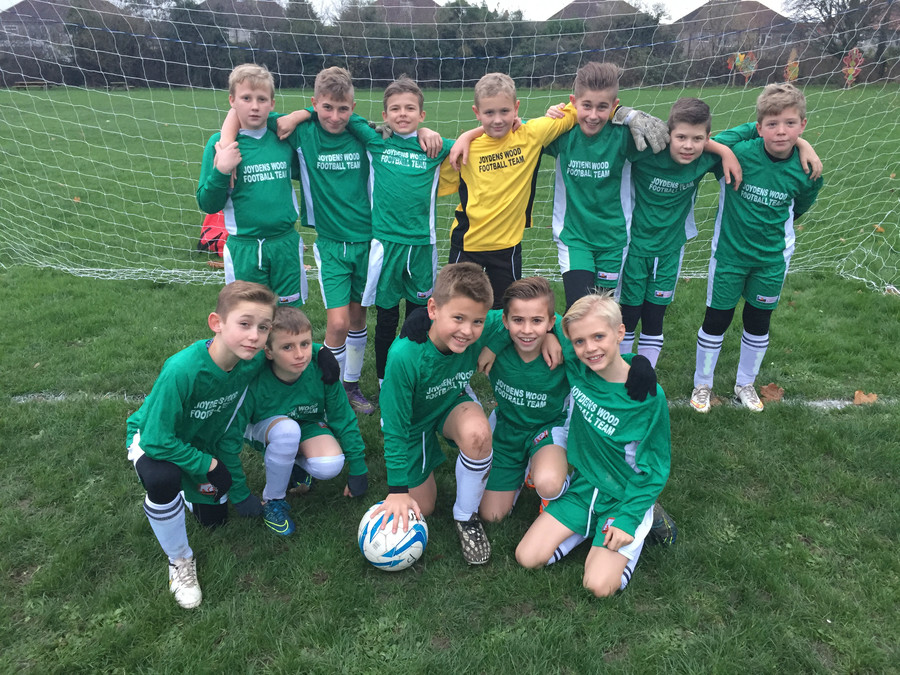 Round 4 - Joydens Wood vs. Holy Trinity - Monday 1st February
Score: 0 - 0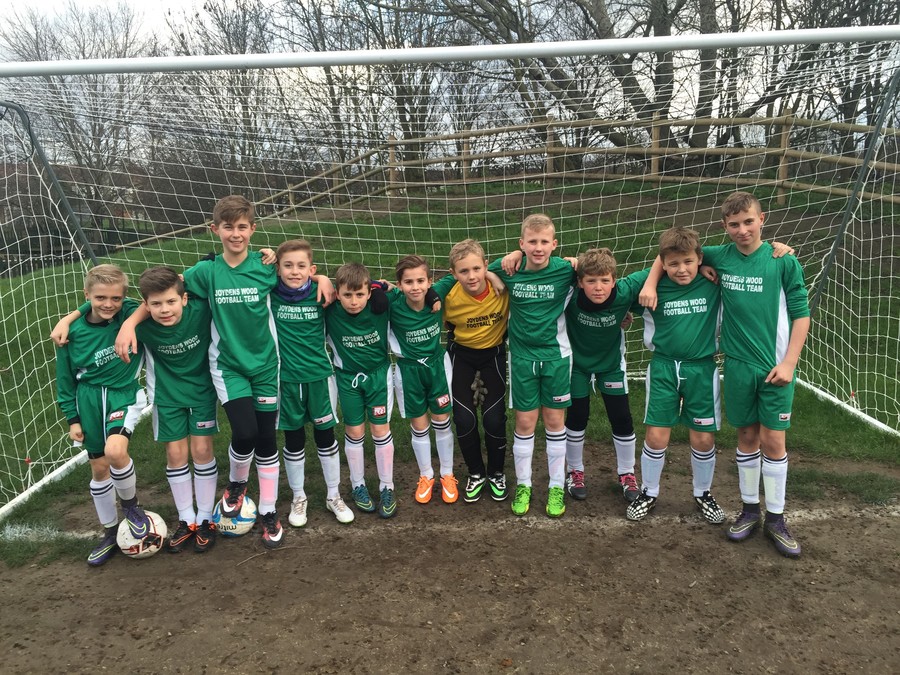 Round 5 - Joydens Wood vs. Bean - Thursday 11th February
Score: 12 - 1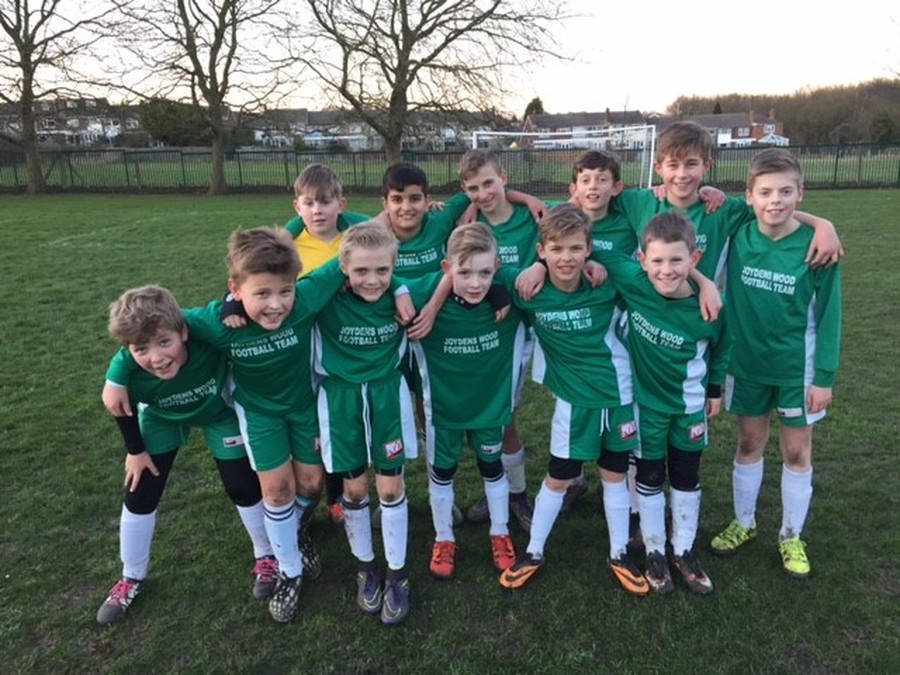 Round 6 - Joydens Wood vs. Craylands - Thursday 3rd March
Score: 5 - 4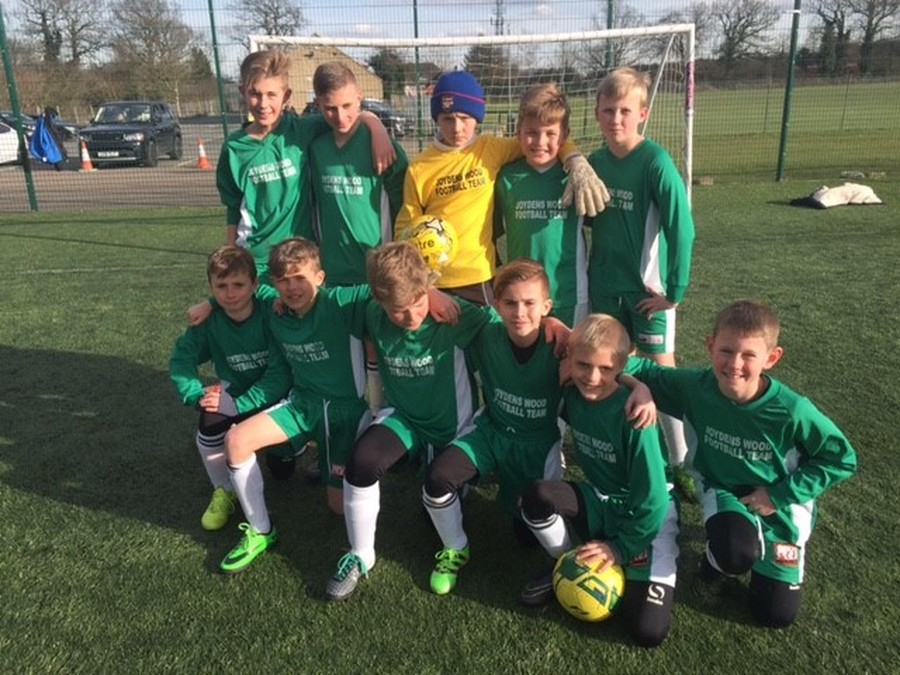 Round 7 - Joydens Wood vs. Our Lady's (Hartley) - Tuesday 15th March
Score: 6 - 0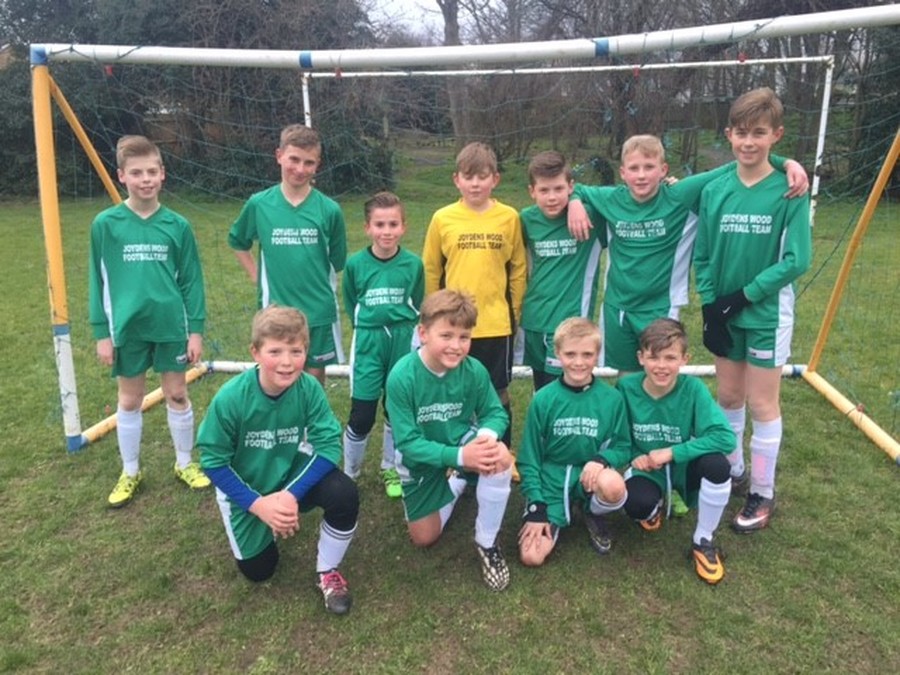 Round 8 - Joydens Wood vs. Maypole - Thursday 5th May
Score: 2 - 1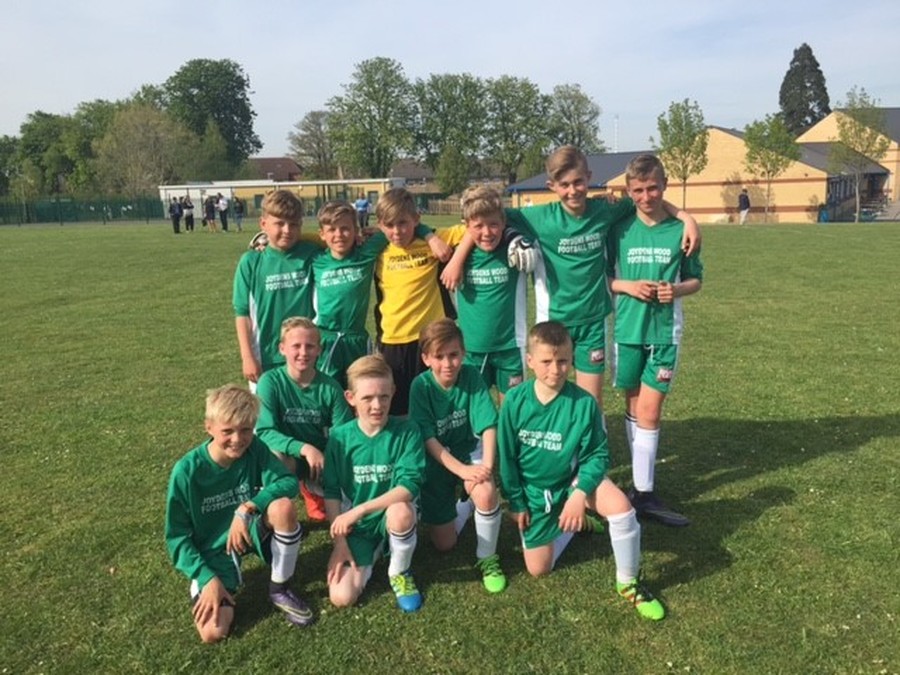 Round 9 - Joydens Wood vs Wentworth - Monday 16th May
Score - 3 - 6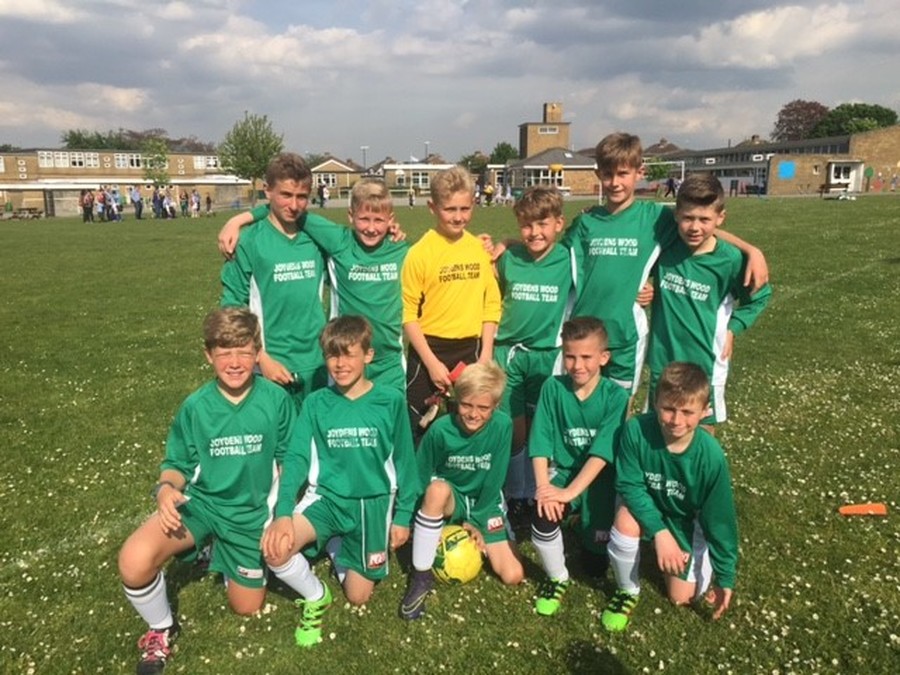 Dartford Primary Schools Football League 2014/15
Joydens Wood have entered a team again in the Dartford Schools Football League. There are 18 teams altogether split into two groups - Red and Blue. We are in the Blue Group with Hextable, Maypole, Temple Hill, Oakfield, Knockhall, The Bridge, Fleetdown and The Brent.

The boys have been training hard every Monday lunchtime with our new coach, Mr Booker. We had a fantastic start winning our first four matches against Fleetdown, The Bridge, The Brent and Knockhall. However, the competition is very tough and we lost to Temple Hill, Maypole and Oakfield. We still have Hextable to play but unfortunately only one team goes through to the final and at it looks as if that will be either Oakfield or Temple Hill.

The boys have played so well and have been a credit to our school. A huge thank you to Mr Booker who has given up so much of his time this year.