We played our first pre-season friendly against Wentworth on Tuesday 13th October. There are some new faces at netball club this year so we selected Xavier and Fay to play with some of our regulars against a school we hadn't played for many years!

They are new to the District netball league so it was good practice for both sides. Their coach explained that they hadn't been playing netball for very long. Our team looked very professional and played some excellent netball. We went on to win 16 -1! Our first league match is next week so I hope we can win that too!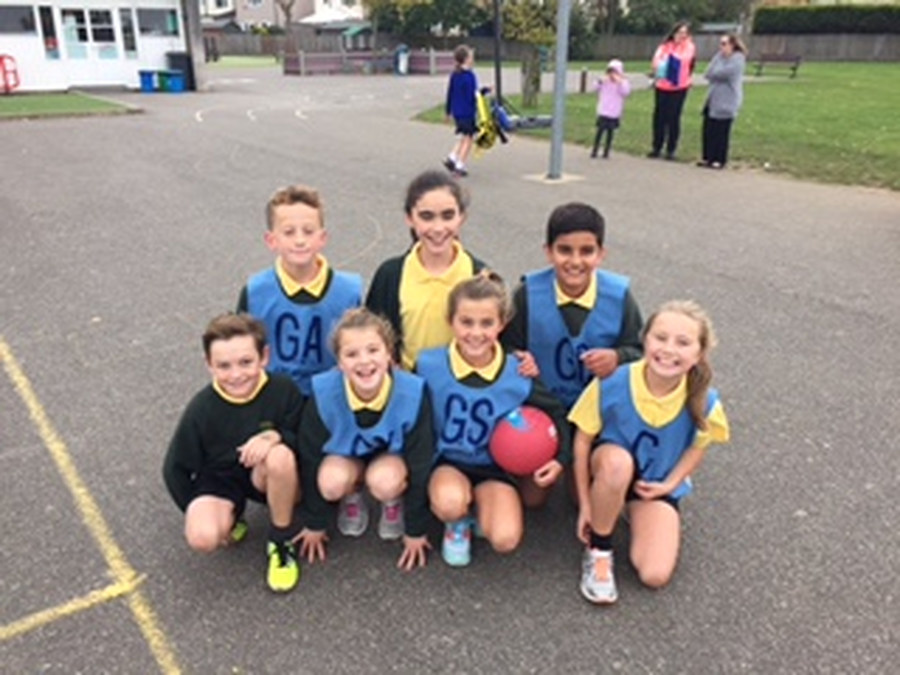 This year there are two groups in the Dartford Primary Schools' Netball League - Yellow and Green. Joydens Wood are in Yellow with seven other Dartford schools.
Yellow fixtures can be viewed by clicking here
Results and league tables can been viewed by clicking here
Round 1 Joydens Wood v The Brent 22/10/15 20-2
Our first league match was away against The Brent on Thursday 22nd October. We took a squad of 7 - 4 girls and 3 boys from Year 6 with Daniel as the Captain. The game was 4 quarters each lasting seven minutes and as it is High 5's, we rotate the positions after each quarter.
The game started well and we were 3-0 up after a few minutes. We played really well throughout the match with goals from Ben, Kiera, Daniel, Maddie and Jack. The final score was 20-2. A brilliant start to the league. It was great to see so many parents/families supporting us!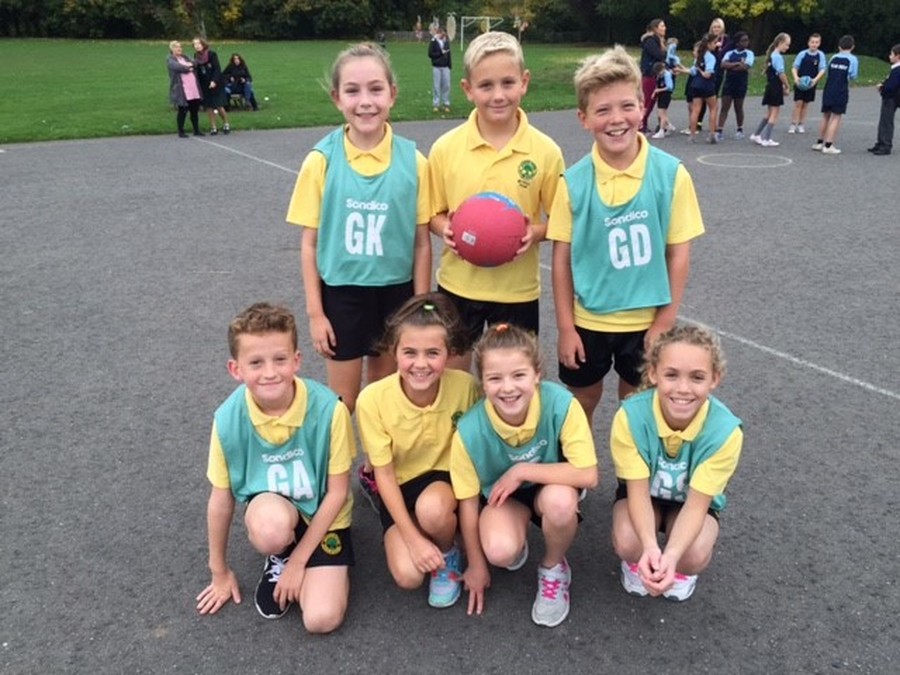 Round 2 Joydens Wood v Our Lady's Dartford 16/11/15 12-0
Our second round game was at home against Our Lady's Dartford who we have never played before. We had some experienced players along with a couple of our new members who have been playing really well during the club sessions. We played really well with Maddie playing as GA during the first quarter giving us an excellent start! The team worked well together and by the end of the same we had won 12-0! That's two out of two in the league - a fantastic start!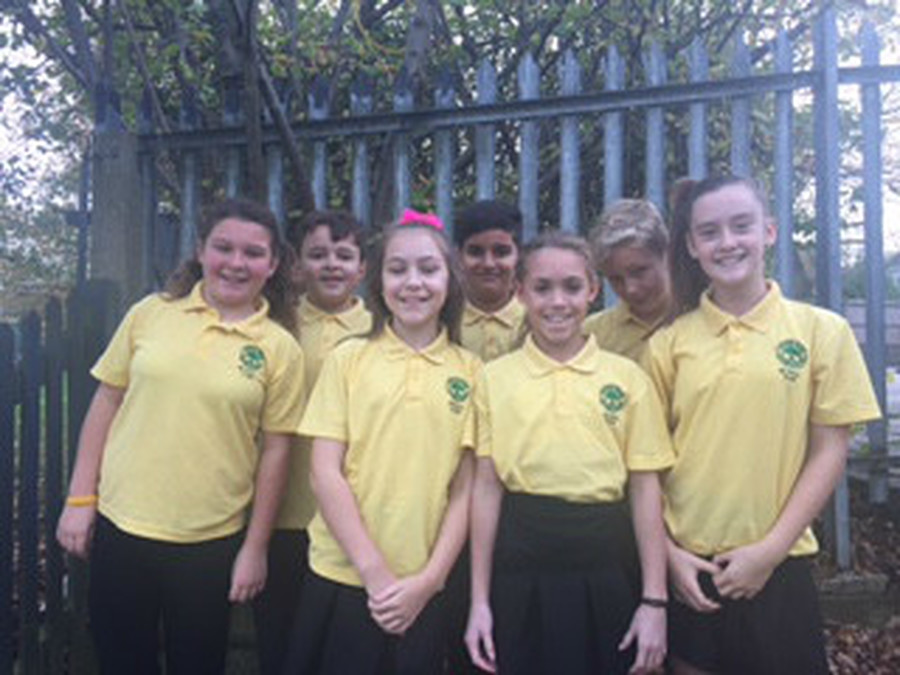 Round 3 Joydens Wood v Our Lady's Hartley 24/11/15 8-1
Our next league match was against Our Lady's Hartley who are new to the league this year so we had no idea of their past performance. They didn't arrive until after 3.45 so the light was already limited before we started! Our children had their bibs on ready to go and then Kiera, who was our GD, looked at the their GA, who she was marking - she was so tall and must have been over 5ft 10in! However, Kiera did a marvellous job and their GA only managed to get one goal, which she just stretched upwards and it went in! The rest of the game was dominated by Joydens Wood and the final score was 8-1. That's three out of three and makes us top of the league at the moment. Please click on the above link to view the league tables.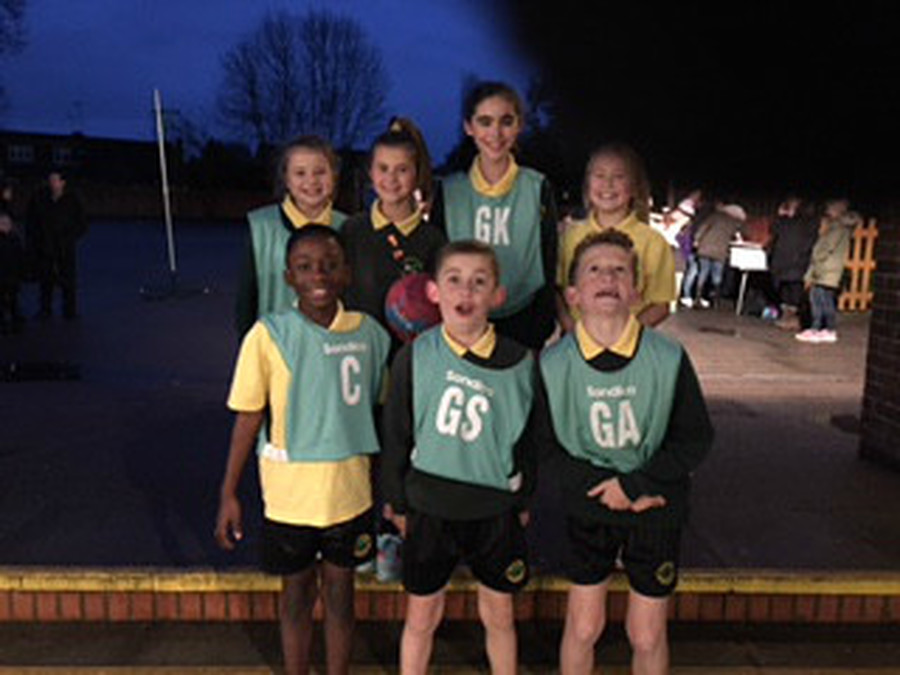 Netball 2014/15
Joydens Wood v Temple Hill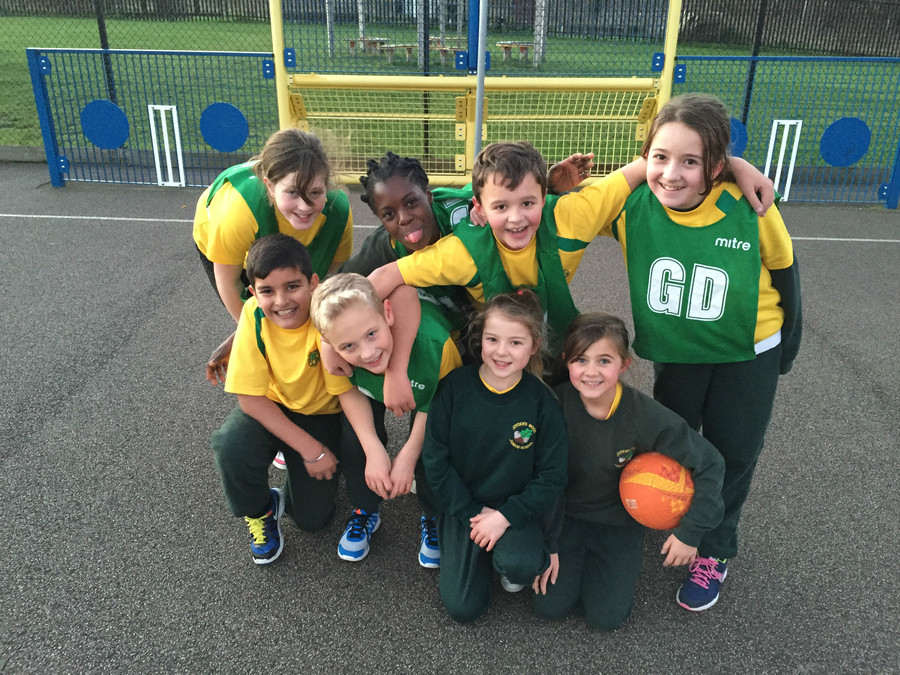 Our netball team played their first friendly match of the season against Temple Hill on Tuesday 21st October. Some of the children have only been coming to the club since the beginning of term one and it was the first time they had played against another school.
They all played so well and the final score was 8-2 to Joydens Wood. Well done everyone!
Netball League 2014/15
This year the league is being played in two groups - Red and Blue. We are in the Blue group with six other Dartford Primary Schools - Craylands, Hextable, Stone, St Anselm's, The Brent and New Ash Green.

We had our most successful netball season ever, winning all our matches and beating Temple Hill in the final! We are the Dartford Netball League champions 2014-15!

CONGRATULATIONS TO OUR JOYDENS WOOD NETBALL TEAM WHO WON THE
2014/15 DARTFORD PRIMARY SCHOOLS' LEAGUE!