Parent/carer sports events
Over the last few months we have organised some parent/carer sports events after school for all year groups and during this school year we will be playing lots more! There will be letters going out with events and dates and information on the website.

So far we have played rounders, netball and football. All the children and adults thoroughly enjoyed themselves - both children and adults were very competitive but had fun too!


Basketball - Thursday 28th April
On Thursday 28th April we invited the pupils and families of Year 5/6 to take part in a basketball match. We played four quarters and with a mix of adults and children in each team. Everyone had so much fun and both adults and children were equal in their shooting skills!! The tournament ended up with the greens winning by just one point! Thank you to everyone who took part.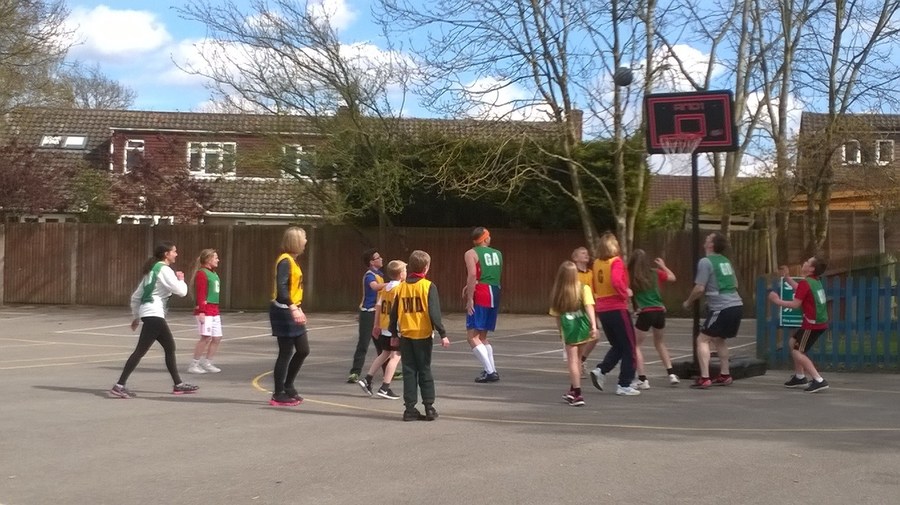 Netball - Friday 16th October
On Friday 16th October we invited Year 5/6 to play netball with their families. We had enough players for four teams to play in a mini tournament. Brooke Heywood kindly gave up her time to umpire on one of the courts.
We had mums, dads, sisters and brothers all playing. After every team had competed against each other we played for an overall winner but after extra time it ended in a draw! A great time was had by everyone. Thank you to all the families who took part!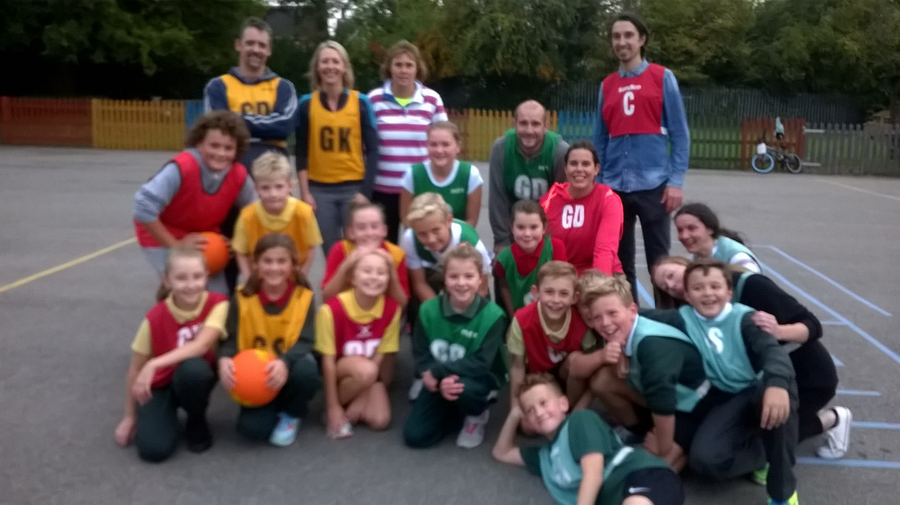 Rounders - Friday 27th September
On 27th September we organised a staff/pupil rounders match at Hayden. We had 18 Year 6 children who wanted to beat the Joydens Wood staff! Unfortunately, the match had been postponed from Monday due to bad weather and some of the staff were unable to make the rearranged date but we pulled in some of the parent spectators to help!
We played two innings each - after the first innings the pupils were winning by a narrow margin but the staff were determined to go ahead in the second round! However, the pupils proved to be outstanding fielders and went on to win the game by 2 rounders!
A great time was had by all! Thank you to everyone who played.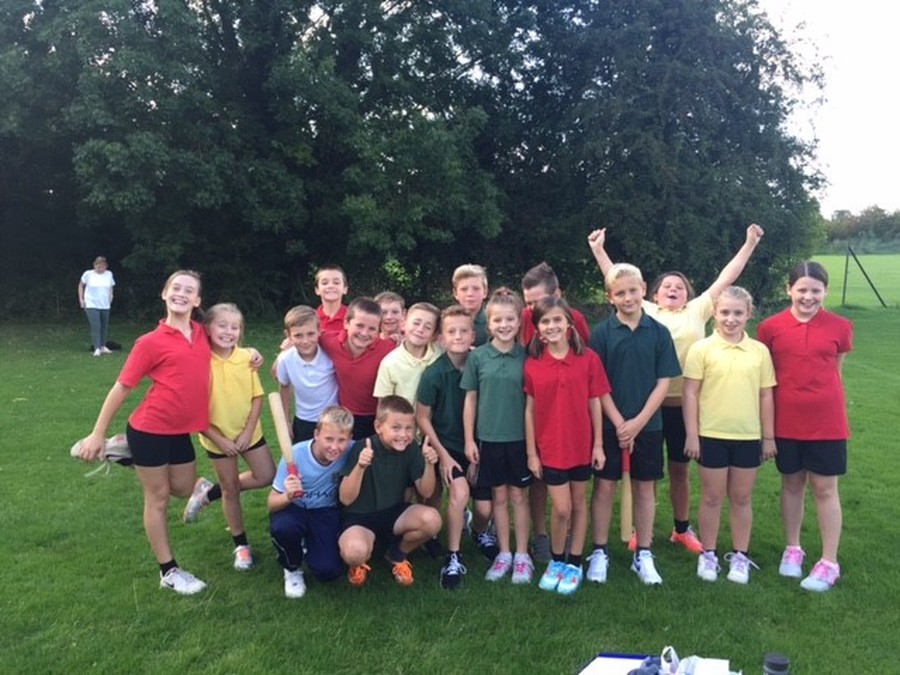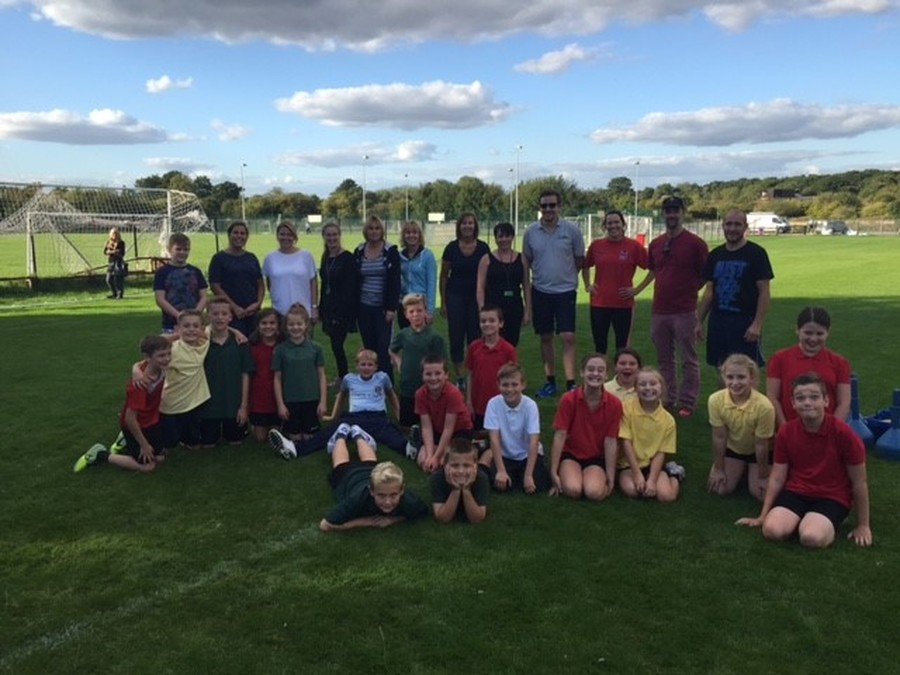 Some photos from previous football matches: