Awards
The school is pleased to have received recognition for a number of achievements and successes. Awards of note include:
DfES School Achievement Award
Kent Healthy Schools Status
Travelling to School Award
Eco School Award
Activemark Award
Reading Connects Award
Kent Accreditation for Modern Foreign Languages
Ofsted Outstanding Award
Kent Safe Schools Award
Quality in Extended Services Award


School Achievement Award
Due to the hard work and commitment of our teaching and support staff and the enthusiasm and support we receive from our children and parents we have been awarded a School Special Achievement Award on two occasions. This reflects excellent results achieved in SATS tests.
At Joydens Wood Junior School we aim to constantly strive towards furthering the education and skills we offer to our pupils.

Healthy Schools Award
We have achieved healthy schools status! Look at our 'Healthy Page' to find out some of the things we have put in place to achieve this award.
The Kent Healthy Schools Programme is an exciting scheme designed to support school improvement through a whole school approach to health & well-being, inclusion and educational achievement.
A healthy school is successful in helping pupils to do their best and build on their achievements. It is committed to ongoing improvement and development. It promotes physical and emotional health by equipping pupils with the knowledge, skills and attitudes to make informed decisions about their health. A healthy school understands the importance of investing in health to assist the process of raising levels of pupil achievement and improving standards. It also recognises the need to provide both a physical and social environment that is conducive to learning.
Travelling to School
We have been promoting healthier methods of travelling to school and also helping to tackle congestion on the school run both before and after school.
We were awarded this certificate for having the 'Top Walking Bus'!
It recognises the hard work and commitment of the parents who are involved in supporting the scheme.
Eco School Award
Joydens Wood Junior School is very proud to be an ECO school. As an ECO school, we are developing the school site and raising awareness of environmental issues. At present we are working on developing our wooded area, making bird feeders and reducing energy.
We are pleased that our endeavours have recently been rewarded by way of the Eco-Schools Silver Status award.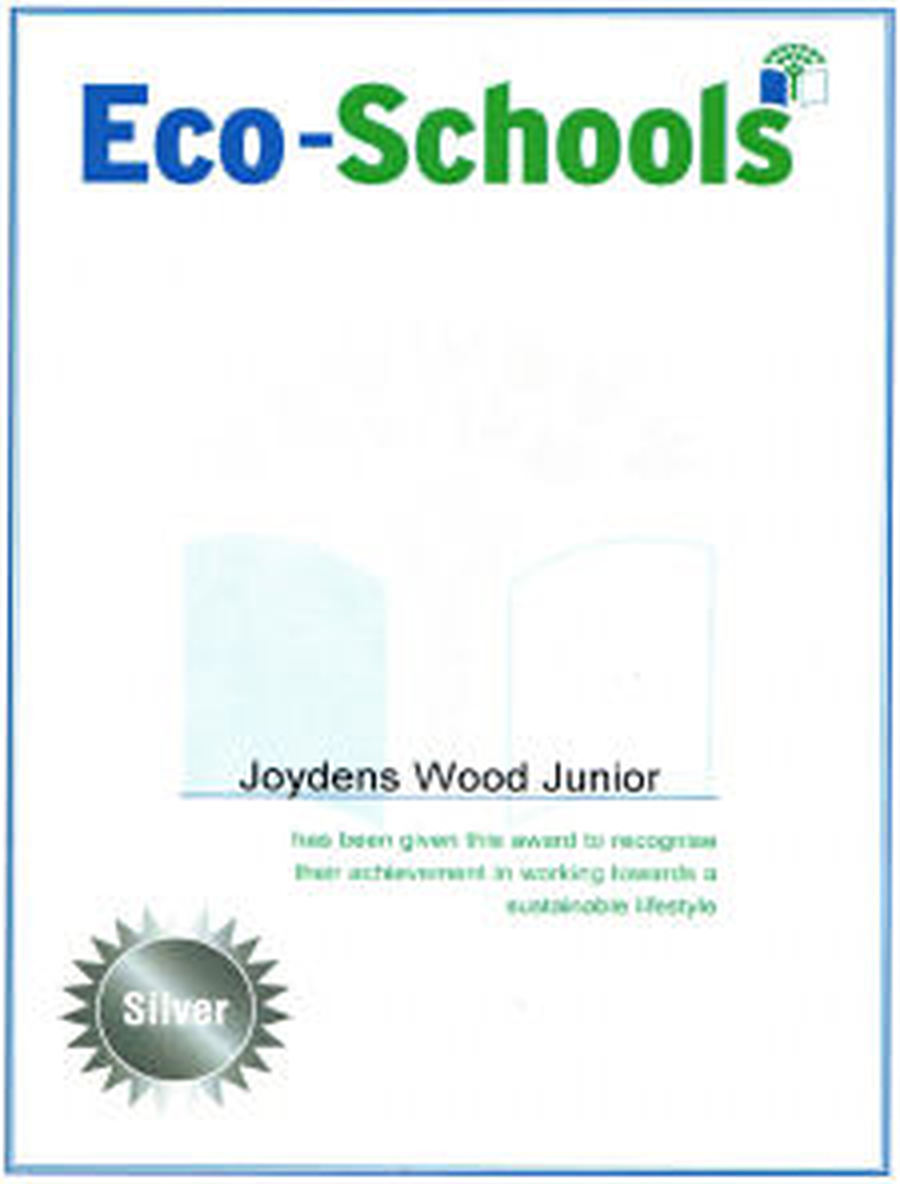 Activemark Award
Joydens Wood Junior School is 'jumping for joy' over achieving the Activemark award 2008. Activemark rewards exceptional delivery of the National School Sport Strategy.
Over the past couple of years, we have been linked with the Dartford School Sports Partnership and with their aid, the pupils enthusiasm for sport and P.E. as well as parents support for after school sport clubs and fixtures we have been able to achieve this award.
We will have to continue keeping active in order to achieve it again in future years!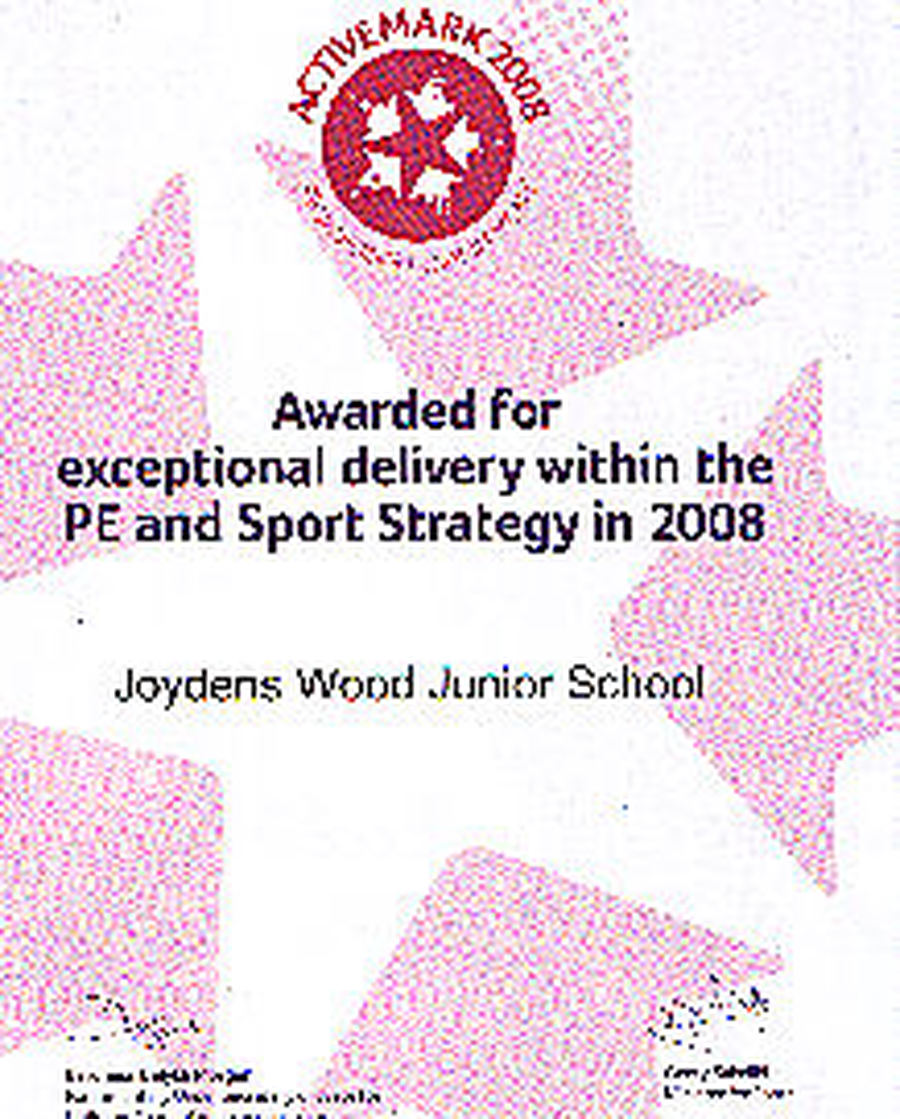 Reading Connects
We have recently been named as a 'Reading Connects School'. Reading Connects, a DCSF-funded National Literacy Trust initiative, supports primary and secondary schools in developing their own whole school reading culture. It encourages schools to embed a holistic creative approach to promoting reading for pleasure into their policies, vision and good practice.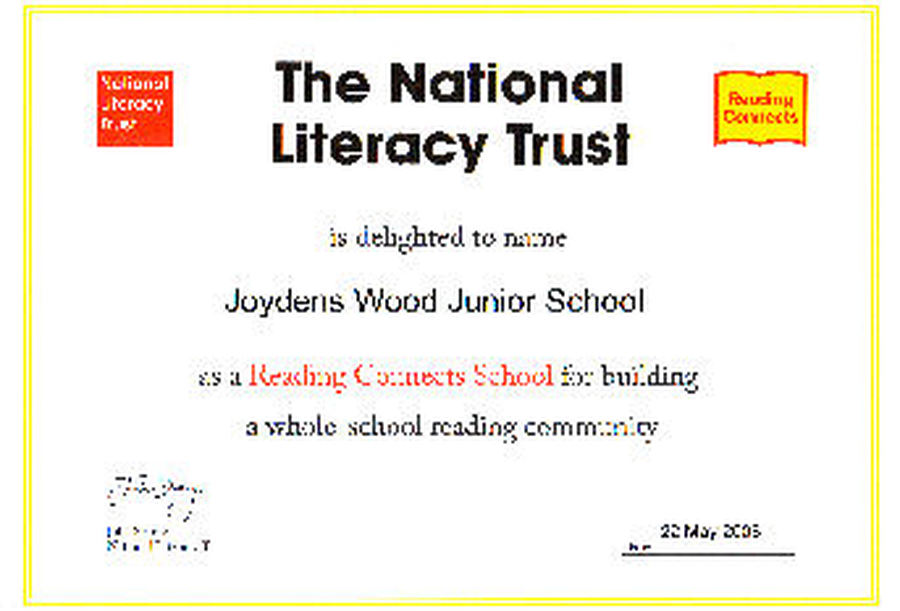 Kent Accreditation for Primary Languages
We have recently received the silver award for the Kent Accreditation for Primary Languages. This award recognises the work that primary schools do to promote the teaching of modern foreign languages.
Ofsted Good Award
We were identified as an good school following our Ofsted inspection in 2015.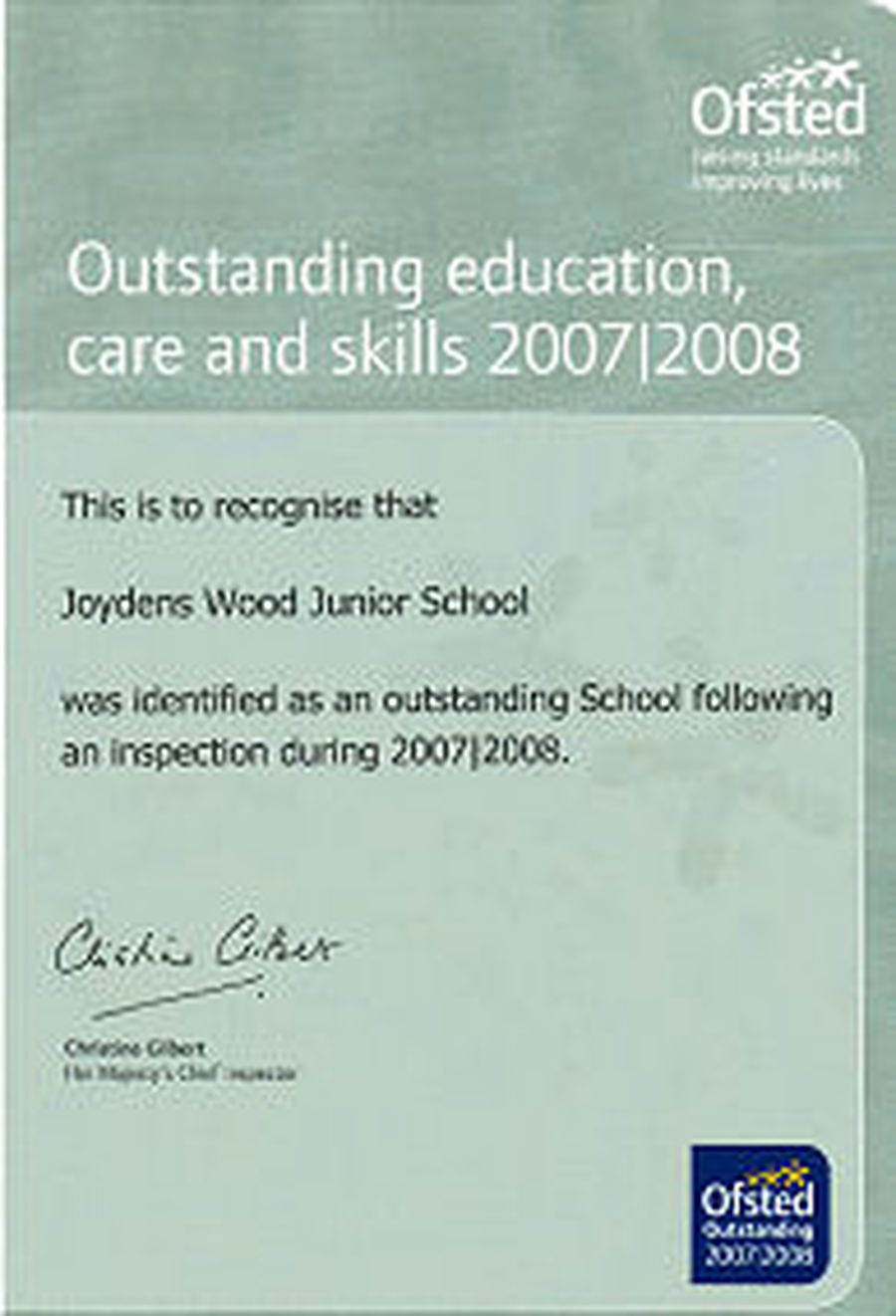 Kent Safe Schools Award
In 2009 we received the Kent Safe Schools Award. We received this award because we put into place actions to ensure that the children are safe from bullying and know how to deal with bullying should it occur. For example, we have an anti bullying week, worry box, peer mentors and anti bullying displays.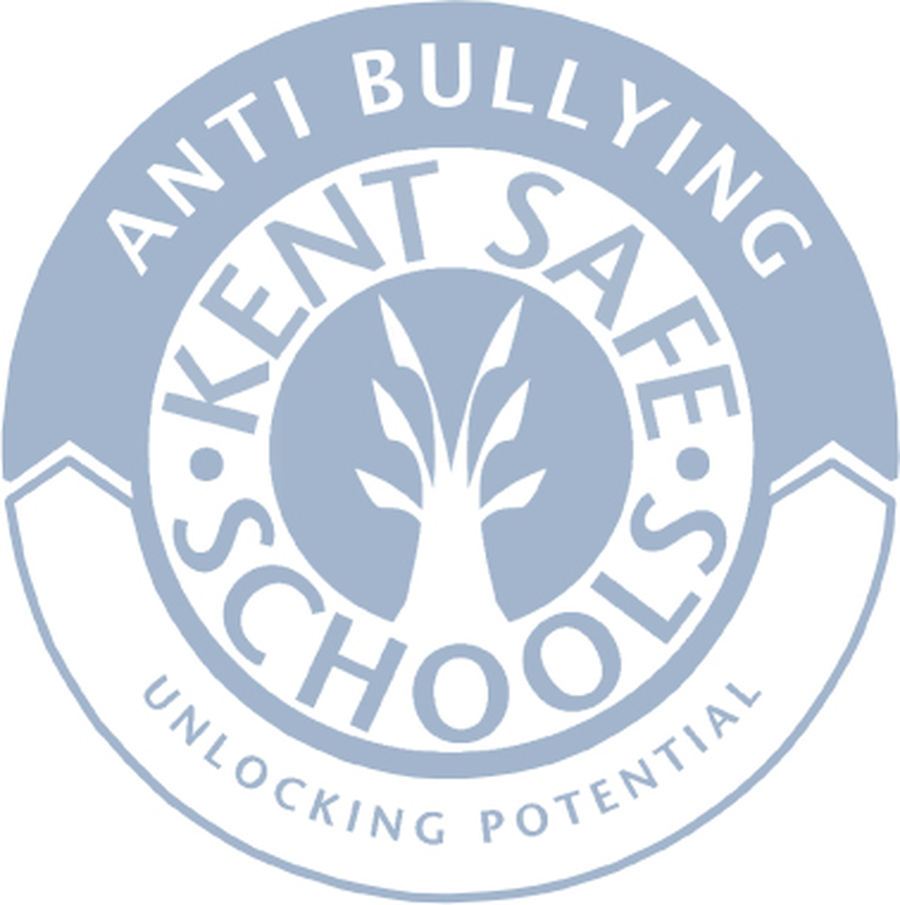 Quality in Extended Services Award
In partnership with the Infant School, Joydens Wood Juniors has gained Quality in Extended Services Award at Emerged Level.
To achieve this award, we have demonstrated good practice with clear purpose and planning. Our Extended Services provision addresses local needs and we work with the Infant School and Local Authority to ensure we meet the purposes and goals of Extended Services to support the Every Child Matters outcomes (i.e. be healthy, stay safe, enjoy and achieve, make a positive contribution and achieve economic well-being).
This award reflects our work to improve outcomes and experiences for our children and their families.